At this time of year Spring is most definitely springing forth. It may not be obvious at a glance but if you look closely, the signs are everywhere. You can feel it in the air too, at least on a sunny day. What many people aren't aware of however, is that the next two months are the least productive in the UK farming year - welcome to the 'Hungry Gap'.
The Farmer's Hungry Gap
Around March, April and May, the fresh winter veg has come to an end, typically over-wintered brassicas that start to bolt with the warmer weather; the supplies of staple crops, which growers have stored since last year's harvest are beginning to dwindle; and the summer veg isn't yet ready to harvest. This can be a frustrating time of year for farmers since not only is it the least productive but it is one of the most expensive (buying seed and compost for propagating) and busiest times of year.
This so called 'hungry gap' doesn't exist in the wild however… Why not try your hand at foraging to supplement your veg box?
The Forager's Time of Plenty
This time of year is fantastic for foraging. You can find aromatic ground elder, alexanders and wild chervil to cook up in delicious soups, stocks and they're a wonderful addition to salads as well. Wild garlic is in full swing in many spots and nettles are at their best over the coming month - washed and sautéed with a little nutmeg they are very tasty. They're also packed full of goodness, including iron and minerals. As a herbal infusion, nettles can also be used to minimise the symptoms of hay fever. And, fear not, they lose their sting when cooked or added to boiling water.
The Community Farm hold regular Foraging walks with Martin Bailey and this Spring, Martin is teaming up with Earthwise for our first Family Forage & Feast on Saturday 21st April: A great opportunity to get kids picking and cooking from the wild (under supervision)!
Here's a recipe to get you started on your wild cookery adventures: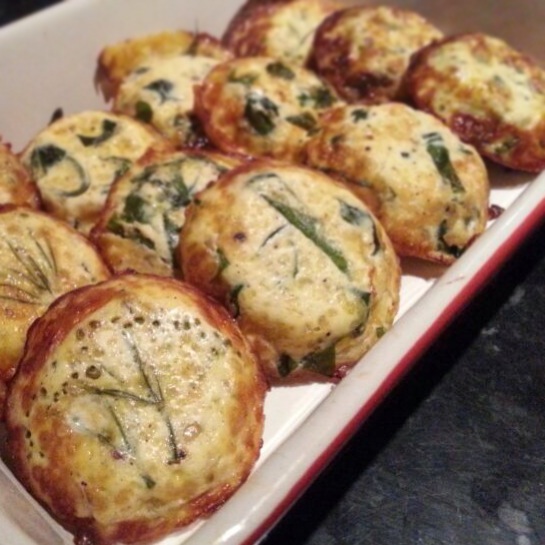 Martin's Wild Garlic Frittatetes
Six eggs
50ml Milk
A grating of Parmesan
Seasoning
Wild Garlic seeds with umbels
Crack your eggs, adding them to a mixing bowl along with your milk, cheese and seasoning.
Lightly beat the mixture then pour into greased cup cake trays.
Optional: Add Wild Garlic flowers (April/May) and seeds (May).
Cook at 200℃ / Gas 6 for around 15 to 20 minutes or until your frittatetes are firm on top and slightly starting to brown
You might like to try serving with a dandelion and avocado salad plus your favourite dressing.